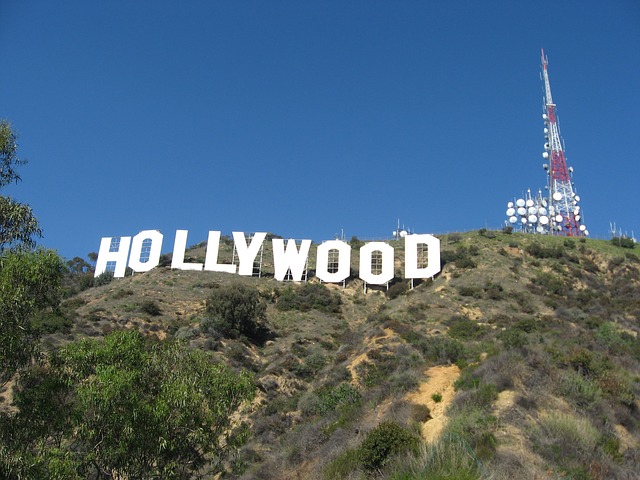 This is the story of how Hollywood turned into the movie capital of the world.  It started in 1853 when there was just a single adobe hut in the area. Slowly the area developed, and by 1870 there were many ranches in the area, which was then called Cahuenga Valley.  One of these ranches, the E.C. Hurd ranch, was sold to a developer named H.J. Whitley, who wanted to build a small town.  By 1900 there was a post office, a newspaper, two stores and a small hotel.  The luxurious Hollywood Hotel was built by Whitney, whose company, Los Pacific Boulevard and Development Company, needed a place where land buyers could stay the night.  This hotel would later become the home for many of the biggest stars in Hollywood.  On the other side of the country, an inventor named Thomas Edison (yes, the same person who invented the light bulb) invented the motion picture camera, which was called a kinetograph.  He had patents on this equipment, which meant that if anyone wanted to use it or even make it themselves, they would have to pay Mr. Edison.  However, his company was located in Menlo Park, New Jersey, far away from the two main cities where films were made, Chicago and New York City.  Filmmakers in these far off cities didn't want to pay him, so Edison decided to strike back.  He hired criminals to break into movie studios in these two cities, break all the equipment, and burn the film they found.  These men were also ordered to attack the actors.  It became too dangerous for these companies, so they moved west, far away from Edison and his thugs.  They needed a place that was close to Mexico so they could escape if the police came for them, and a place that had good light all year long so they could make films outdoors.  They found such a place in Hollywood.  By 1914, 52 companies were located there, including Paramount Pictures and Warner Brothers Studios.
Click on the audio recording below to hear the lesson.
Vocabulary:
turned into:  became
capital:  most important city
adobe hut:  a one-room house made with mud bricks
developed:  grew bigger and better
ranches:  places where cattle and other animals are raised for food
developer:  a person who builds buildings where there were none before
luxurious:  richly decorated and looking rich
patent:  the ownership of an invention
strike back:  do something to the other person like they did to you
criminals:  people who have done illegal things
break into:  break a door or window so you can enter
studio:  a place where art is done
thugs:  gang of bad men
Pronunciation Exercise:  Listen and repeat the above vocabulary on the audio file below.
© 2014 Ambien Malecot