Level 1 adjectives – Unit 09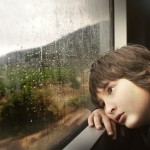 The file you specified does not exist.
boring:   not interesting or exciting, full of sameness
The children had a boring time during their field trip to the library.
Some people liked the movie, but I found it very boring.
calm:  relaxed, with good weather
If there's a fire, the most important thing to do is to stay calm.
They had a calm, sunny day for their wedding.
criminal:  doing illegal activities, very wrong
The boys are members of a criminal organization.
They sell illegal drugs and do other criminal activities.
crowded:  with too many people close together
The bus to school is always very crowded.
When she arrived, the room was crowded with people.
eager:  wanting to do something a lot, excited
She is eager to meet her boyfriend's parents.
The children are eager for the holidays.
helpless:  not able to do anything to help
The fire was so strong, the firefighters were helpless.
The fishers were helpless against the storm.
legal:  obeying the law, about the law
Everyone has the legal right to defend themselves.
In many places it is now legal to use marijuana for medical purposes.
pale:  without much color
You look pale.  Are you feeling alright?
They painted their house a pale green.
satisfied:  feeling happy with a result
Although he didn't get an A, he was satisfied with his mark.
The boss was satisfied with the work we had done.
sneaky:  done so no one will see or know, in a secret way
My sneaky son pretends that he's asleep and then plays video games in bed.
Offering something for free online is a sneaky way to get people's email addresses.
tense:  not able to relax, nervous
Some students get very tense before a big test.
She felt tense when she walked into her boss's office.
wise:  intelligent because of experience
You should listen to your grandmother.  She's a wise person.
The wise thing to do is to wait and see what happens.
Pronunciation Exercise: Listen and repeat the above vocabulary on the audio file below.
Use these flashcards to help you study.
When you think you're ready, do the following exercise.
Your Score:
Your Ranking: