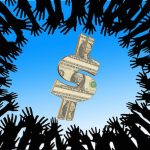 The file you specified does not exist.
access:  to be able to reach or connect to
I'm having trouble accessing my bank account.
Students can easily access their marks online.
bargain:  to make an agreement so both sides are satisfied
The union bargained a new three-year contract.
They bargained for half an hour before agreeing on a price for the car.
clarify:  to make clear and understandable
The candidate was asked to clarify his position on immigration.
The company posted regulations to clarify how men should treat women in the workplace.
correspond: to communicate regularly
They corresponded for years with emails before meeting face to face.
She corresponds regularly with other scientists around the world.
devote:  to give lots of time and attention (to something or someone)
He devoted his time every summer to taking care of his aging parents.
She has devoted her life to her children.
fidget:  to move around nervously or impatiently
She fidgets with her hair when she's lying.
He fidgeted with his keys as he waited for his interview.
impress:  to cause admiration or approval
He impressed her with his ability to play the piano.
Her family was impressed with her fiance's future plans.
linger:  to stay longer than usual
They lingered after the party so they could help clean up.
The students all lingered after the basketball game was over.
observe:  to watch for a while
The park is a good place to observe birds.
The student-teachers wanted to observe a class in action.
propose:  to suggest (something) to be considered
The committee proposed that future meetings should be recorded.
She proposed that the family go on vacation together.
refrain:  to not do (something)
Please refrain from smoking in the car when children are present.
He couldn't refrain from laughing when he saw the look on her face.
shriek:  to make a loud, high sound
Many were shrieking in pain after the bus crash.
She shrieked when she saw the snake on the floor.
squander:  to use wastefully and have no more
It only took him two weeks to squander the money his parents gave him.
He squandered his time watching cartoons on TV.
undergo:  to go through an unpleasant experience
For a year he had to undergo radiation treatment for his bone cancer.
The baby underwent three surgeries in the first year of his life.
withdraw:  to move back or take back
Every Friday she withdraws $200 dollars from her bank account.
The police were ordered to withdraw from the building.
Pronunciation Exercise: Listen and repeat the vocabulary above on the audio file below.
Use these flashcards to help you study.
When you think you're ready, do the following exercise.
Your Score:
Your Ranking: