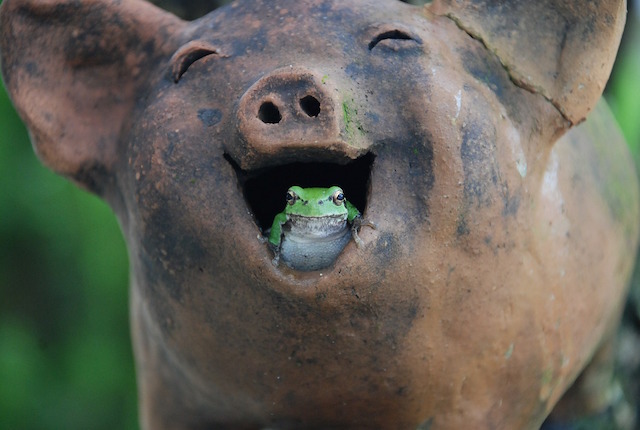 The file you specified does not exist.
amusing:  causing laughter, funny
That was an amusing story he told at the party.
Watching the kittens play was very amusing.
contagious:  able to spread from one person to another
Chickenpox is a contagious disease, so keep your child home.
AIDS is only contagious through body fluids
domestic:  in the home, on the farm, in the country
Pigs, sheep and cows are domestic animals.
She left her husband because of domestic violence.
flammable:  able to catch on fire easily
Natural gas is a highly flammable substance.
Don't smoke around any flammable liquid.
horizontal:  positioned from side to side, lying
Draw a horizontal line across the middle of the page.
She stayed in a horizontal position until her back pain got better.
intense:  of an extreme kind, strong
They had to find shelter from the intense heat of the sun.
He won the video game with intense concentration.
junior:  with less experience, younger
He is only a junior partner in the law firm.
They met each other in junior high school.
mobile:  able to be carried or moved
Everyone I know has a mobile phone.
The family lives in a mobile home outside the city.
rebellious:  fighting against authority, disobedient
At the age of sixteen, he entered a rebellious stage in his life.
England tried to maintain control over the rebellious colonies in America.
senior:  of an older age or higher rank
He is senior vice president of sales at Microsoft.
That seating is for handicapped people or senior citizens.
typical:  usual, common, normal
It is typical of him to forget his keys.
The typical reader will find this book hard to read.
vertical:  positioned up and down, standing
The spaceship rose vertical to the horizon.
The vertical movements of the needle on the page indicate an earthquake.
Pronunciation Exercise: Listen and repeat the above vocabulary on the audio file below.
Use these flashcards to help you study.
When you think you're ready, do the following exercise.
Your Score:
Your Ranking:
© 2013 Ambien Malecot