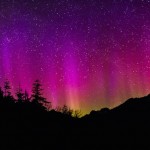 The file you specified does not exist.
amazing:  wonderful and surprising
She has an amazing ability to remember people's names.
My grandmother was an amazing, independent woman.
cautious:  careful to avoid danger
You can't be too cautious when traveling abroad.
It's a good idea to be cautious when you're driving at night.
elderly:  very old (for people)
An elderly couple live next door.
The government has programs to care for elderly people.
frozen:  hard because of low temperature.
We should put this frozen food in the freezer.
The turkey we bought was still frozen the following day.
guilty:  having done something wrong
Everyone thought he was guilty of taking the money.
If you run, the police will think you're guilty.
innocent:  having done nothing wrong
She was found to be innocent of the crime.
During war many innocent people are killed.
natural:  pure with nothing artificial
This bread is made with only natural ingredients.
She needs little makeup because she has a natural beauty.
old-fashioned:  used in the past, not modern
They had a 1920s party, so everyone wore old-fashioned clothes.
She wanted an old-fashioned wedding in a church.
pleasant:  pleasing, giving pleasure
It was a pleasant day for a long walk.
What a pleasant surprise to find you here.
serious:  having an important or dangerous result
We need to have a serious conversation.
He's in the hospital with a serious illness.
sharp:  having an edge that can cut easily or a point that is thin
I need a sharp knife to cut the turkey meat.
She likes to draw with a sharp pencil.
thankful:  happy that someone has helped or something has happened
She was thankful for all the help he gave her.
Everyone was thankful when the storm ended.
Pronunciation Exercise: Listen and repeat the above vocabulary on the audio file below.
Use these flashcards to help you study.
When you think you're ready, do the following exercise.
Your Score:
Your Ranking: